Camping site
The Patîs
37530 Nazelles-Negron
A campsite to discover the riches of Touraine
At Camping les Patîs
At Camping les Patîs, you will find the ideal setting for your holidays in the Loire Valley. It is located in Nazelles-Négron, Val d'Amboise.
An enchanting setting, very wooded and relaxing. Sun and shade for your large pitches. Les Patîs campsite is a human-sized campsite, very family-friendly, where you can meet all ages. I have 60 pitches, a large toilet block and a small playground.
The campsite reception
At the campsite reception you will find essential services: reception, tourist information, grocery store of regional products, cold drinks, ice creams and in July / August, our food truck "la roulotte" is open to serve you a small simple meal or enjoy a bottle of Vouvray wine with local cheeses and / or cold meats.
You can spend long, pleasant hours there, but this campsite is also ideally located in the heart of the Valley of the Kings. 3 km from Amboise, you will reach the royal castle and the Clos Lucé in a few minutes by bike (the bike trail runs alongside the campsite). Give up the car and take the time to live by bike: you forgot yours, no worries, we have some for rent at the campsite. And if the Electrically Assisted Cycling adventure tempts you, it is possible to book them in advance.
Roaming the Loire by bike? Les Patîs campsite has the "Accueil Vélo" label: you are sure to receive a warm welcome from the manager, a great lover of travel and travelers! It will be easy to exchange ideas and talk about adventures! For your accommodation, try our unusual accommodation (bivouac tent, lodge, wooden chalet).
And here you are on your way through the vineyards
And here you are on the way through the vineyards, and the fields, along the Loire or on the hillsides, setting out to discover the marvelous châteaux that the whole world envies us: Chambord, Chenonceau, Cheverny, Villandry, Valençay, Langeais, Azay le Rideau, Ussé ...
Medieval towns appeal to you? visit Blois, Loches, Richelieu or Tours. Are you more of a garden? you will be served like royalty with the International Garden Festival of Chaumont sur Loire, the gardens of Villandry, those of Château Gaillard or the garden village of Chédigny ...
And if you prefer to stroll around the campsite, everything will be done to ensure your peace of mind. Here, no crazy evenings, music until the end of the night, or rowdy entertainment. Your peace of mind is our priority: a library is at your disposal, as well as board games. You will fall asleep listening to the song of the frogs and observe the twenty species of birds that circulate in our park.
New: In 2021, find all the Wild Bed spirit on a new destination: the Camping Port Sainte Marie in Malicorne sur Sarthe (www.camping-malicorne.fr - contact@camping-malicorne.fr). Navigate in electric boats on the Sarthe, pedal on the Vélo-buissonnière, discover the Zoo de la Flèche, admire the cars during the legendary races of the 24 hours of Le Mans). Accommodation in mobile home, furnished tents, in wooden chalets with or without sanitary facilities or come with your tent, caravan or motorhome.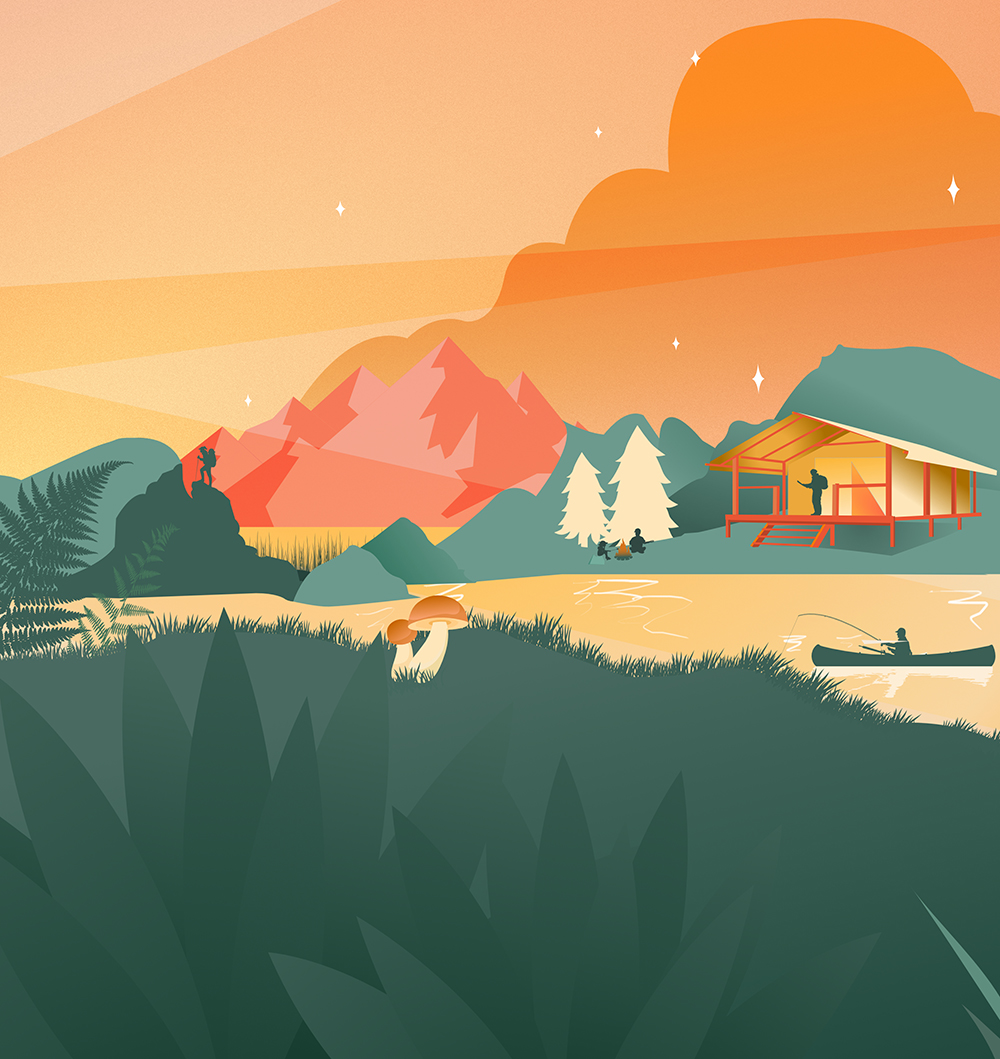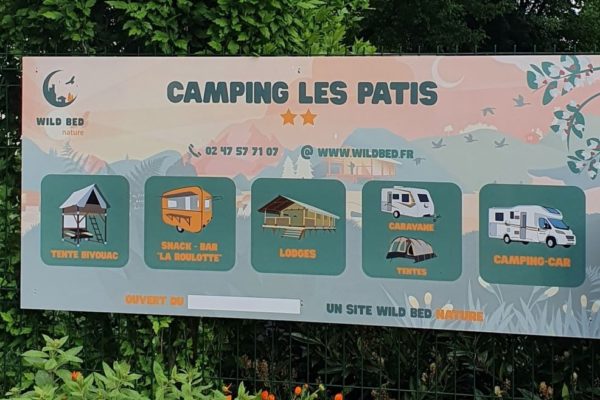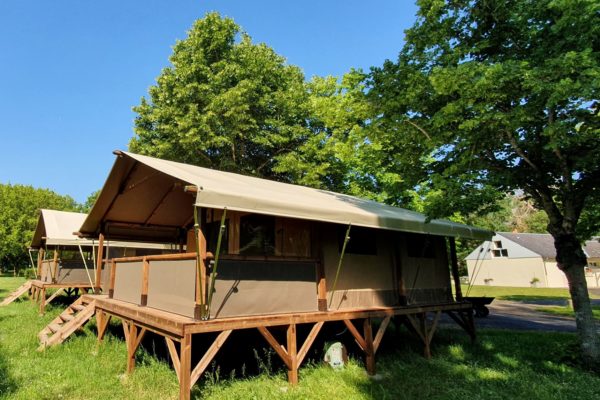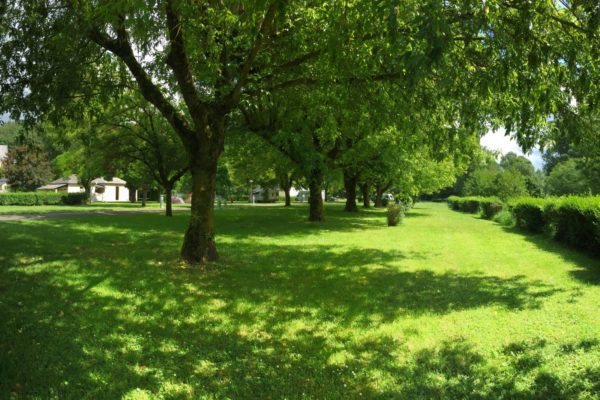 Pitches 54 to 61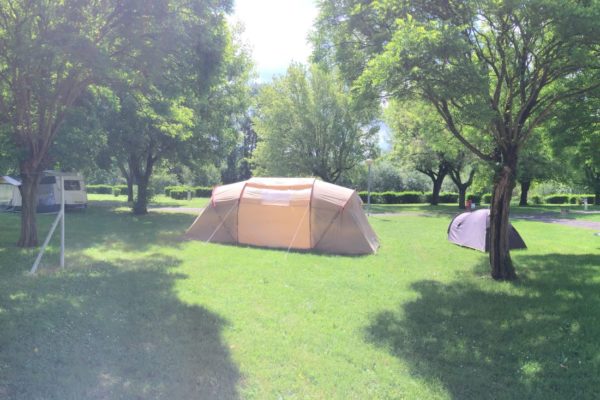 Pitches 08 to 11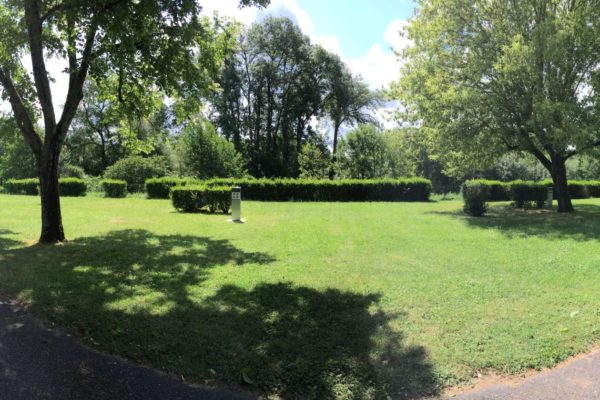 Pitches 49 to 53
Bivouac tent for 1/2 pers.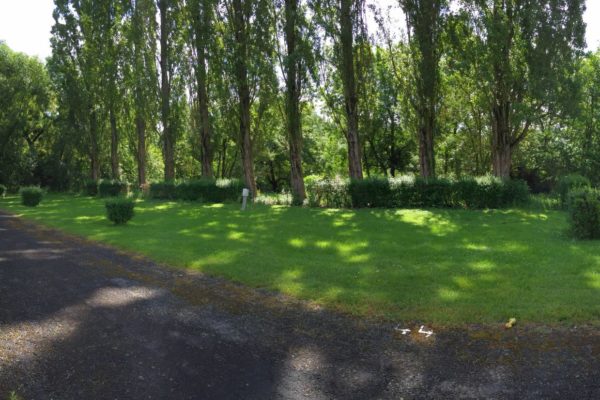 Pitches 42 to 48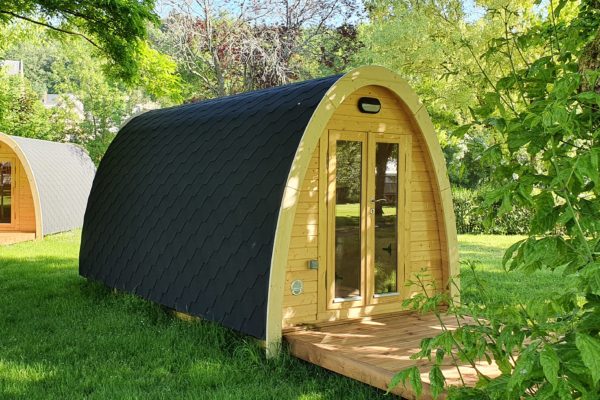 Pitches 12 to 15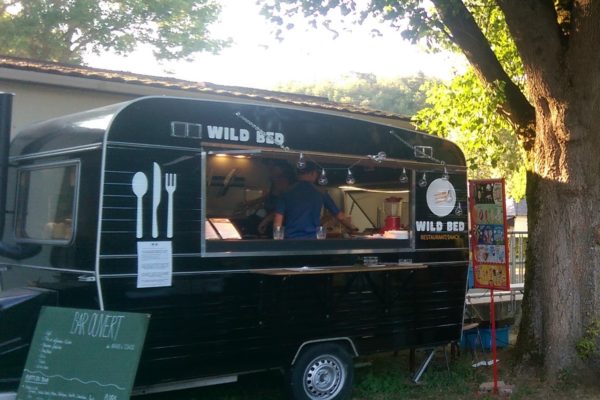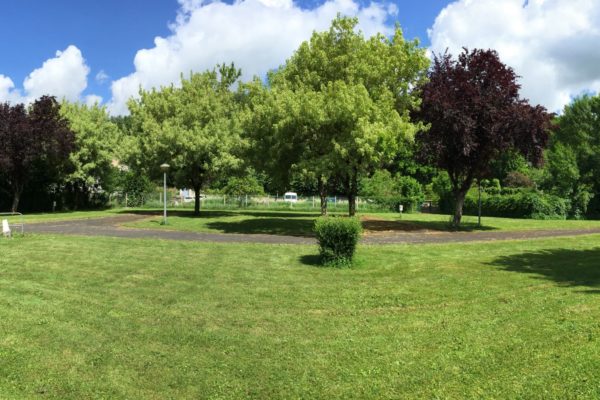 Pitches 16 to 23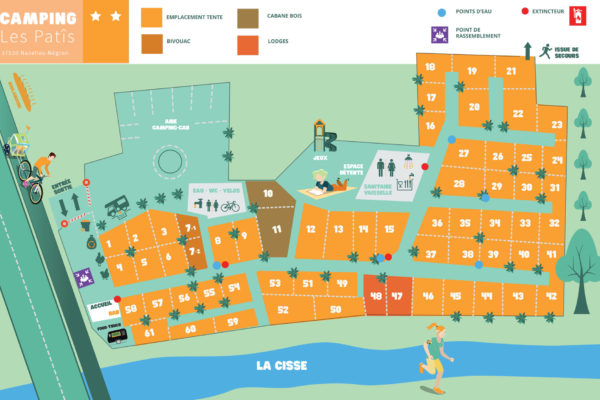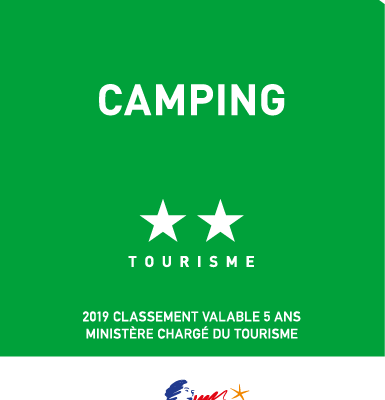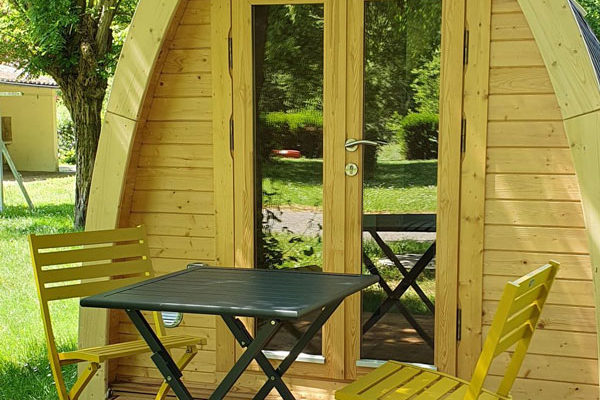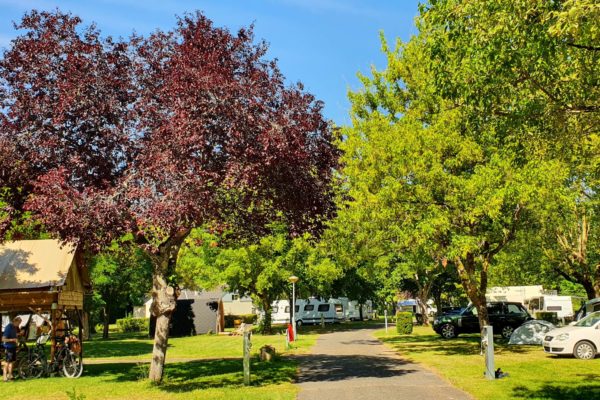 Sleep, live and move in the heart of nature
But the specificity of Wild Bed Campsites is life in nature: observe butterflies, dragonflies, birds… fish for frogs or make aquariums…
Explore the park, its trees, its flowers ... I lend you a whole set of nature observation equipment free of charge (identification books, binoculars, butterfly net, landing net and insect box): Ideal for curious budding children.
I also suggest that you take part in the many natural activities offered by our partners (LPO, Astronomical Society of Touraine, Open-air cinema, etc.), participate in a falconry course or participate in free activities on site.
See you soon on my campsite!